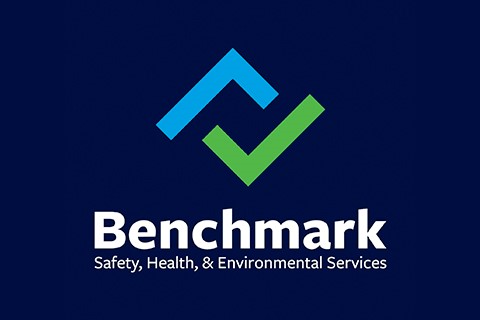 Benchmark SH&E Services, LLC

Company Description
BENCHMARK is a leading Safety Services, Industrial Hygiene, and Environmental Services consulting firm providing services, guidance, and assistance throughout West Virginia and surrounding states. Our experienced professionals offer regulatory expertise for program development and workplace evaluations. BENCHMARK also provides Training and Education for our clients to meet industry, local, state, and federal government requirements, and goals. Our staff certifications include GSP, CSP, CES, and CIH.
Safety Services offered by BENCHMARK include Safety Audits which can be comprised of: Comprehensive Audits, Fall Protection Audits, Guarding Audits, Confined Space Assessments, PPE Assessments, Program Audits, and more. BENCHMARK excels in the development of customized Safety Programs that meet the specific requirements of clients. BENCHMARK can develop individual programs or package programs into a complete safety manual. Our professionals provide expertise in many areas including Hazard Communication, Lockout/Tagout, Fall Protection, Job Hazard Analysis, Respiratory Protection, Confined Space, OSHA Reporting, Excavation, and more.
BENCHMARK offers a wide range of Industrial Hygiene services provided by a professional staff with experience in a variety of industries. BENCHMARK can provide Industrial Hygiene Sampling to include Personal Noise Dosimetry and Area Noise Studies, Air Contaminant Sampling – Particulate, Organic, and Inorganic Substances, Heat Stress Monitoring, and Chemical Monitoring Plan Development. We provide Respiratory Program Support involving Respiratory Protection Training, Fit Testing (Quantitative and Qualitative), and Respirator Selection as well as Medical Evaluations by a physician. BENCHMARK has WV licensed Asbestos Inspectors, Air Clearance Monitors, and Management Planners. We offer AHERA 6-month and 3-year school inspections as well as Bulk Asbestos Surveys and Sampling along with Air Clearance Monitoring and Sampling. The following Indoor Air Quality Assessments can be completed by BENCHMARK: Mold and Bacteria Assessments, Bulk Air Samples for Volatile Organic Compounds, Ventilation Assessments, and Building Ventilation Evaluations.
BENCHMARK will meet any combination of a client's environmental objectives while maintaining compliance with local, state, and federal regulations. We are committed to no-nonsense, cost-effective strategies for achieving compliance, minimizing liabilities, and improving environmental performance. BENCHMARK has Environment Compliance Expertise in Regulatory Compliance Audits, Permitting, Compliance Management, Compliance Assistance, Managing Corporate Audit Programs, and Negotiating with Regulators. BENCHMARK experienced field staff with many years of experience in all manner of environmental sampling.
BENCHMARK is fortunate to have a group of talented, EHS Instructors. Our instructors have decades of experience in delivering training to industry, local, state, and federal government, hospitals, and higher education. One of our most popular offerings is SafeLand training.
Categories
Consulting

Consultants
Consulting - General Oil Field
Safety and Risk Consulting

Education / Training

Equipment & Supplies

Equipment Rental / Repairs

Professional Services

AGT (Above Ground Storage Tank) Inspections
Environmental Services
Inspections
Safety and Risk Management
Safety Training
Water Management

Regulatory

Regulatory Compliance
Regulatory Compliance Permitting
To Top